It was a brisk 13 below with a slight breeze as I headed out of the lodge to meet with my Snowboard crew for our second-last training session together. Everyone was huddled around, catching up on our past weeks before heading up the chair to hit the slopes together!
Cody, our instructor from the first week, was back today. After we got in a few warm-up laps, he watched us all closely and commented about how much progress we had all made. Though I don't necessarily notice the progress I've made in the moment, when I look back on where I was at in day one, I definitely am seeing some huge growth!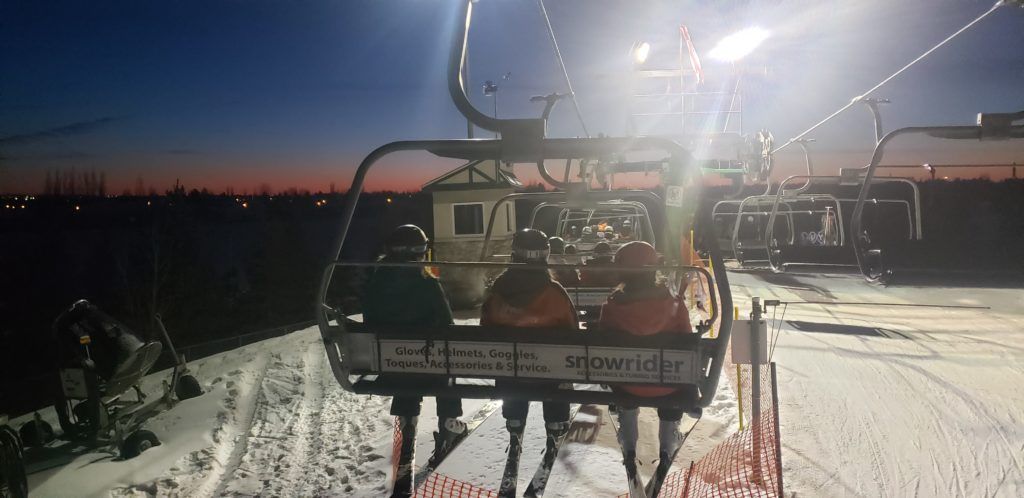 This excerpt from the first day exemplifies this: "One by one, we all strapped onto boards and were sliding our way down the hill—some of us facing uphill, some of us facing downhill, all of us quite wobbly."
Although Wamaitha, Mitchell, Sharon and I are certainly still far from being expert snowboarders, we are much less wobbly than we were at first. We are also now able to transition from edge to edge to varying degrees.
Cody was a huge help, offering specific advice on weight transfer, body positioning, and more! I can't help but feel lucky that our group had two different instructors over the five weeks (Cody and Dan) to share different perspectives and tips on how to snowboard.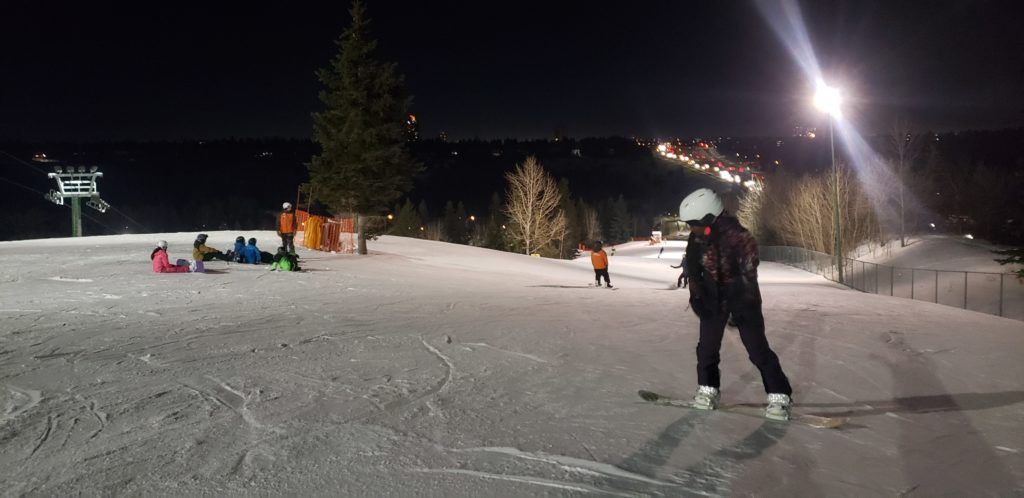 For me personally, the next step to improving my snowboarding is to get out and practice more! Although I currently am training for a ski race, once I complete it I will definitely be snowboarding on the hill more often, working on all of the skills, tips, and tricks that Cody and Dan have given over the past month!
If I met someone curious about signing up for the adult snowboarding lessons, I would say, "go for it!" There is so much room to grow, whether you have never been on a snowboard or are looking to take your current skills up to the next level.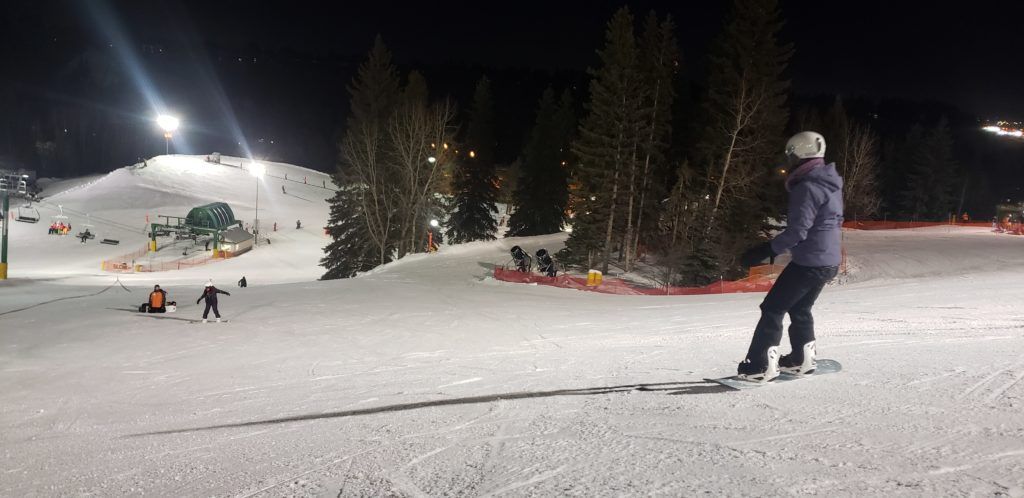 Signing up for the lessons certainly pushed me out of my comfort zone (on skis) and got me experiencing what life is like on one plank instead of two! I am not quite ready for the mountains yet, but snowboarding is certainly is a sport I see myself carrying on with and growing in.
If you are interested in trying out adult snowboarding lessons for yourself, the next 5-week program starts on Sunday, February 23 or Monday, February 24. Tuesday is Ladies Night—adult ski and snowboard lessons for women only—starts on February 18th! There are still spots available, so call guest services today to book your spot!
See you next week!
Alex