The Park Squad freestyle program is for skiers and snowboarders ages 7 through 12, who want to build confidence in the park. All students must have completed Step/Level 4 or equivalent. Our instructors (Park Level 1 certified or equivalent) lead fun, progression based sessions with a focus on terrain park etiquette and safety. All lessons are 1h 30m in length. The program is offered as a season-long program only.
Safety & Risk Awareness
---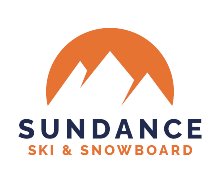 Park Squad Programs (7 - 12 yrs)
Due to technical difficulties, Park Squad Programs can only be booked by calling 780-434-3991 until further notice. We apologize for the inconvenience.
Safety Information
Helmets are required for all lesson participants.
Lesson Cancellations
Lessons are scheduled to run regardless of snow, wind or cold. Participants are expected to be appropriately dressed for conditions of the day.

In the event Snow Valley Ski Club cancels a lesson, the missed class will be rescheduled later in the season. If Snow Valley is unable to reschedule the lesson, the cancelled lesson will be credited to your account.

Lessons are non-refundable.

If you have any further questions regarding credits and cancellations, please contact our guest services team

View full refund policy here
---
The Snow Valley Snow School is proudly supported by Sundance Ski & Board Shop