Make the most of your time! Private lessons are a great way to get specialized attention for you and your crew.
All Snow Valley Ski Club Ski and Snowboard instructors are nationally certified by either the Canadian Ski Instructor Alliance or the Canadian Association of Snowboard Instructors.
Learn more - save more! Save up to 20% when you buy a Private Lesson Bundle. Private Lesson Bundles are fully transferrable
Group Private Lessons: You may have up to 7 people per private lesson as long as they are aged 7 and over. If the participants are ages 4 to 6 years, then there can only be up to 3 participants. For the best experience, we recommend that all participants be of similar age and ability.
Each participant will need a valid lift ticket and rentals, if required. If you are considering a discounted Private Lesson Bundle, you may also purchase a discounted Ticket Bundle to be used in conjunction with each lesson in your bundle. Contact Guest Services for details.
All Private Lessons and Private Lesson Bundles must be booked over the phone at 780-809-2373.
Safety & Risk Awareness
---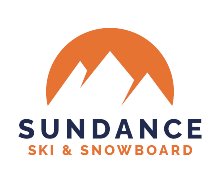 Two Hour Lesson (Ages 6+)
5 Lesson Bundle (Save 10%)
10 Lesson Bundle (Save 20%)
5 Lesson Bundle (Save 10%)
10 Lesson Bundle (Save 20%)
Private lesson bundle details
All lessons purchased in a 'Bundle' must be booked in advance, are subject to availability and must be used prior to the end of the 2021-22 season.
Any unused lessons will NOT transfer to the 2022-23 season, nor be credited/refunded.
Please click here to view the full refund policy.
Safety Information
Helmets are required for all lesson participants.

Snow Valley will be operating all of our lessons in accordance with current AHS requirements. If you have any questions about the most current status, please contact our guest services team.

If you are not comfortable with the group lesson format, private lessons are available for individuals/cohorts of up to 5 people and can be adapted to suit your comfort level.

Please stay home if you are sick or if you have been advised to self-isolate.
Lesson Cancellations
All lessons are non-refundable.

Make up lessons are not offered. In the event Snow Valley cancels a lesson, the missed class will be rescheduled later in the season. If Snow Valley is unable to reschedule the lesson, the cancelled lesson will be credited to your account.

If you have any further questions regarding credits and cancellations, please contact our guest services team

View full refund policy here
---
The Snow Valley Snow School is proudly supported by Sundance Ski & Board Shop