---
RFID Card system
Snow Valley is excited to announce that this winter we are implementing a new RFID ticketing technology. This new system will provide easier and faster access to the hill by allowing you to purchase tickets online and pick them up directly from one of our automated ticket kiosks. This means you can avoid lineups at Guest Services and head directly to the lifts.
The RFID cards are also reloadable, meaning you can reuse the same card over and over, reducing waste.
This new system is new for everyone so please be patient with us and check back here for updated information as we go through the implementation over the coming months.
If you have any questions, please contact our team at 780-434-3991 or by email at ski@snowvalley.ca
What is RFID and how does it work?
RFID stands for Radio Frequency Identification Device. All of Snow Valley's day lift and season pass cards will contain an RFID antenna that communicates and opens the new gates for you to access our chairlifts. If you've been to mountain resorts in recent years, you are likely already familiar with this type of access system. This is also the same technology used for hotel key cards and tap-enabled credit and debit cards.
How does RFID benefit me as a guest?
RFID provides you with speed and ease in accessing the ski hill. The cards can be purchased online, picked up at one of our automated kiosks, and reloaded again online a limitless number of times. The card is simply kept in your pocket, meaning no more fumbling with attaching lift tickets or season passes.
1) Buy Your Pass or ticket
If you already have a Snow Valley webstore account, log into your account, add your desired products to the card, and proceed to purchase. If you do not already have an account, you can create one to purchase. If you have had purchases at Snow Valley, but do not have an online account. We can help you link your profile – there is no need to create a separate online account.
All season passes and lesson programs will require a photo. All photos should be a clear head shot similar to a passport photo. Please no sunglasses, hats or any other obstructions.
If you should have an account but cannot log in, PLEASE DO NOT MAKE A NEW ACCOUNT – instead, please contact our Guest Services team at 780-434-3991 and we will be happy to help you out.
Sign Into Your Account HERE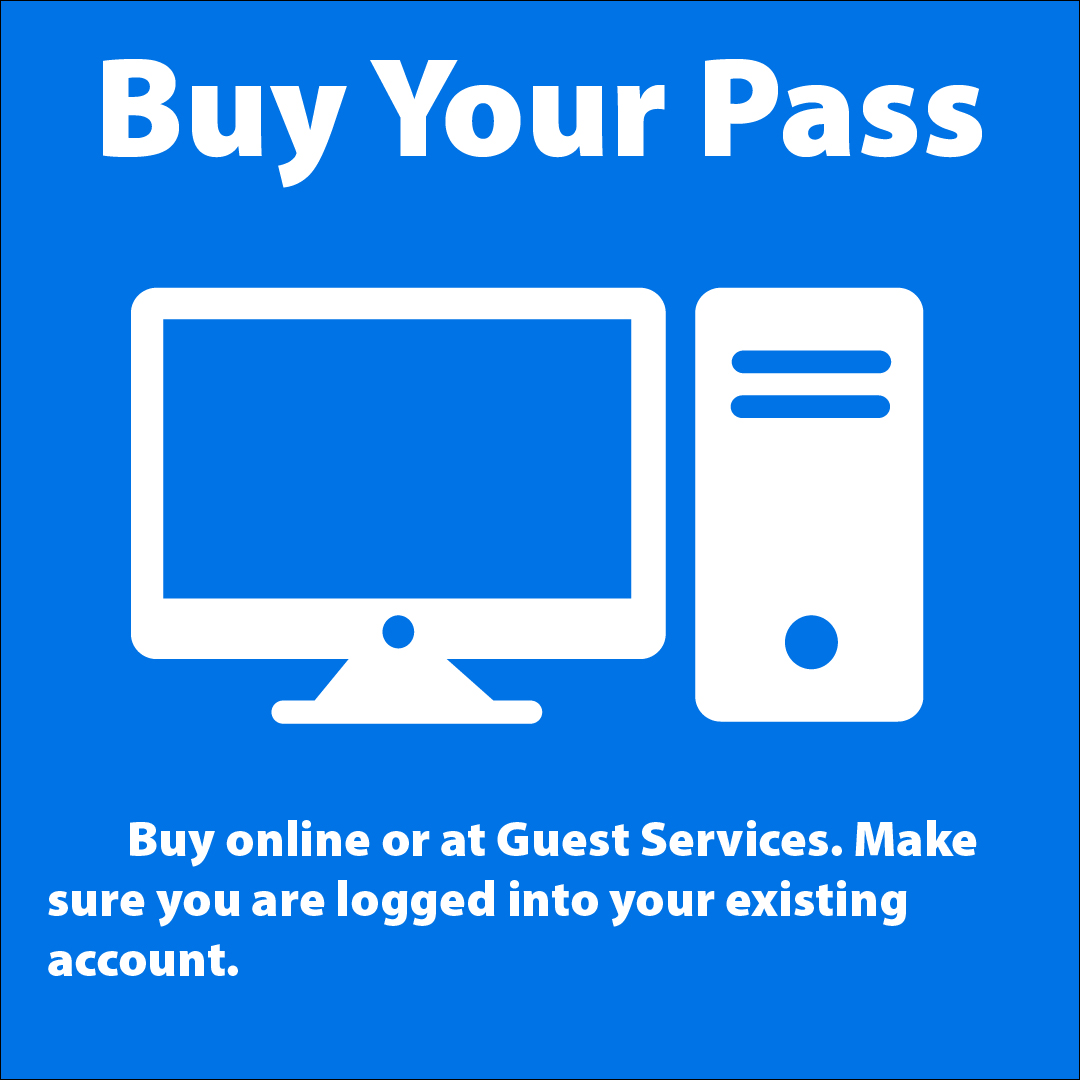 ---
2) Pick Up Your RFID Card
Scan the QR code in your webstore email receipt at our automated ticket pickup box or at the Guest Services counter to receive your physical RFID card(s).
All cards are reloadable online, so you can reload and reuse your card as much as you want. Even season passes are reloadable, so you can keep using the same season pass card year after year. This goes a long way in reducing waste!
---
3) Wear Your RFID Card
Put the card on the LEFT SIDE of your person. If your jacket has a pocket in the left sleeve, that is the best spot.
Important:
Keep the card in its own pocket and away from:

Other RFID cards, including credit/debit cards & other resort cards
Phones & electronic devices
Metal (keys, coins, foil wrappers, etc.)

Do NOT puncture the card
---
4) Hit The Slopes!
When you approach the RFID gate at either of our chairlifts, wait for the gate to beep and open, then proceed through.
There is no need to show your physical pass. If there is an issue with the pass or gate, there is a friendly lift attendant there to help.
---
5) Re-Use your card
Add more lift tickets, upgrade to a seasons pass, and use the same card as your season's pass for years to come. Reload your card online here.
Note: All passes are associated to an individual person and are non-transferable; they cannot be changed or shared between people, family members, etc.
Fraudulent use of passes will have access suspended for a period of 72 hours. A reactivation fee of $75.00 will be charged. Any subsequent offences will result in suspension for the remainder of the season.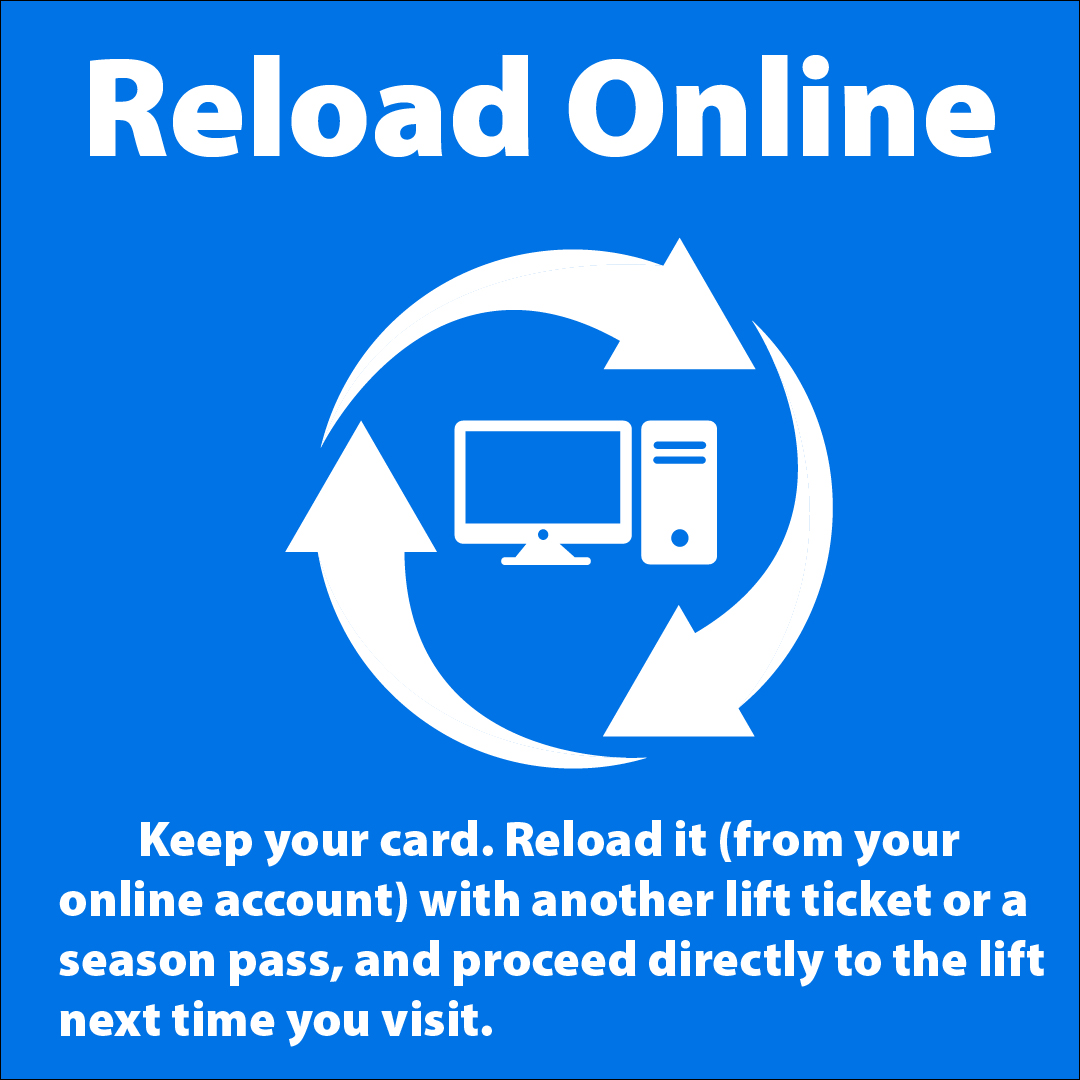 ---
Questions?
If you have any questions regarding your RFID card, your online profile, or your upcoming visit, please contact our Guest Services team at 780-434-3991, or visit our team at the counter any time we are open.
As we transition to the new RFID system, we ask for your patience as we learn and master the system.
See you on the slopes!
We have two automated card kiosks located along the fence facing the parking lot. Simply scan the barcode from your webstore email receipt at the kiosk to receive your card.
Alternatively, you can also visit our Guest Services desk to pick up your card.
The RFID card can be reloaded and reused for as long as you have it, even over multiple years. So make sure to not lose it or throw it out!
Your RFID card must be kept on the LEFT side for the gates to read it properly.
The best places to keep it are:
Left arm pocket (most ski jackets now have this as a standard feature - this is the most prefeable location
Left chest or front pocket
Left regular pocket
It is important that the card be the only thing in your pocket, otherwise the access gates may not function properly.
Do not place with your phone, electronic devices, credit cards or other RFID cards in the same pocket as your Snow Valley RFID card.
Do not punch a hole in your card, this will disable the functionality of the card. Handle your RFID card with care and avoid bending or scratching it.
If the gates do not open, try to reposition yourself closer to the reader and try again. Ensure that you have no other RFID card, phone or electronic device in the same pocket as your Snow Valley RFID card. If you continue to have difficulties, there is an attendant at each lift to help you.
You will need to have your RFID card with you to access the lifts. If you forgot your card at home, please see Guest Services with ID for a replacement. Replacement fees will apply.
If your card gets damaged, it will need to be replaced. Replacement fees will apply. If the card is faulty, it will be replaced free.
As we transition to the new RFID system, we ask for your patience as we learn and master the system.