Snow Valley Edmonton is a not-for-profit organization that is dedicated to providing year round, premier outdoor adventures in the heart of the city.
Since 2008, Snow Valley has been administering the Community Initiatives Program (CIP) to help meet the needs of the Edmonton community.

Snow Valley's CIP is accessible to registered not-for-profit and/or charitable organizations in the Greater Edmonton area.

The mission of this program is to provide accredited agencies and organizations that support youth in need and new Canadians, with an opportunity for year-round, enriching life experiences. As Snow Valley can provide year-round activities through its campground, lodge, and ski/snowboard hill, these will be used according to the needs of each group.

By partnering with other not-for-profit agencies and charitable organizations, Snow Valley is committed to building and supporting a healthy community and moves toward balancing opportunities for all people.

Working with the City of Edmonton through the Winter City Strategy Program, Snow Valley is proud to recognize the opportunity we have to offer lessons to accredited agencies and organizations that work with disadvantaged youth and new Canadians to offer the chance to experience Skiing & Snowboarding at Snow Valley. Snow Valley aims to provide more opportunities for enjoying the outdoors in Winter to celebrate the season and embrace the daily living in the cold Edmonton Climate.


Since 2008-09 the Community Initiative Program has
Provided 7796 access tickets, plus rentals and lessons, for groups of new Canadians and disadvantaged youth to come to Snow Valley.

Donated in excess of $924,704.00 in access passes to various community organizations to assist in their fund raising

Helped collect just over 57 metric tons of food for the Edmonton Food Bank, including 6012kg during 2019-20. Plus over $26,000 in cash donations through Servus Food Bank Friday ticket sales and other on-hill collections since the start of the 2020-21 season.
Community Organizations
Boyle Street
Big Brothers Big Sisters Boys Clubs of Edmonton
Sport Central (Bosco Homes)
Dovercourt School
Prince Charles School
Sidekicks Mentoring
St. Gerard School
Belvedere School
John A MacDonald
Spruce Avenue School
Baldwin School
St. Jerome School
New Canadians
Oromo Youth Group
Edmonton Immigrant Services Association
ASSIST Community Services - ACCESS Youth Program
Somali Canadian Women & Children Association
Rotary International Students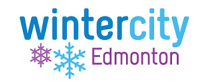 Do you think this program is just what your group or association needs?
Please contact us to get involved: Email:
CIP@snowvalley.ca
Another generous supporter of the C.I.P. is Winter City Edmonton. The video below is what they're all about: