August 15, 2018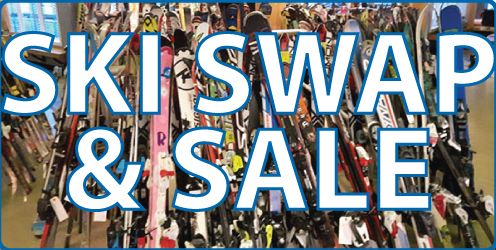 When:
November 3, 2018 – November 4, 2018
all-day
2018-11-03T00:00:00-06:00
2018-11-05T00:00:00-07:00
Where:
Snow Valley Ski Club

Snow Valley Ski Club and Snow Valley Racing Association present the Annual Ski Swap and Sale!
November 3 – 9:00 am to 4:00 pm: Consignment – (Season Pass holders can begin buying that evening!)
November 4 – 9:00 am to 3:00 pm: Sale Day!
Get new and 'new to you' equipment from all of Edmonton's ski and snowboard shops plus individuals looking to pass on their old equipment.
Please remember that we cannot accept used helmets or straight skis.
Admission is $2 per person or $5 per family. All admission collected goes to Snow Valley's Team Scholarship Fund.
Consignment is 20% of the sale value of each item. Sales proceeds go towards Snow Valley Racing Association and Snow Valley Ski Club.
Unsold items must be picked up Sunday night when you pick up your cheque for your sold items.
Click on the link below to download the 2018 Consignment Form: