August 31, 2021
How to use the Snow Valley Webstore to purchase lessons and season passes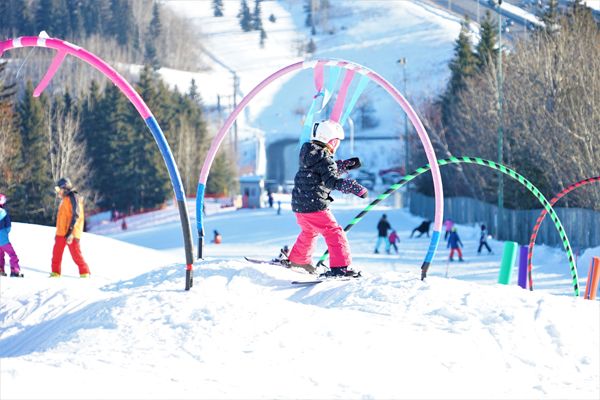 Lessons AND Season Passes are now available online
With lesson sales moving online, there may be a bit of a learning curve.
We ask that you please read this guide before purchasing. If you have any issues during the process please call or email our Guest Services team and we will be happy to help.
*IF YOU HAVE EXISTING CREDITS ON YOUR ACCOUNT, YOU MUST CALL TO BOOK*
Otherwise, your credits will not be applied to online purchases.
You may have a Snow Valley credit for several reasons, including if you have had lessons canceled, an Aerial Park climb canceled, or for many other reasons. If you are unsure if you have credits or not, please call or email us at 780-434-3991 or sales@snowvalley.ca.
Webstore Quick-Tips
Before using the webstore, keep the following in mind. A thorough step-by-step guide for common purchases is available below.
All online purchases MUST be made using an online profile, if you have ever made an online purchase at Snow Valley before (including at the Aerial Park), you have an online profile. PLEASE USE THIS ONE.

Do not "Register" for a new profile unless you have never made an online Snow Valley purchase before.

Once you sign in, you will be able to add season passes and lessons to your cart. ALL season passes and lesson enrolments must be assigned to an individual person's name.

ALWAYS sign up for a pass or lesson with the name of the individual using it. If you cannot see the person's name in the selection dropdown of the product, please create a profile for them.

Season Passholder discounted lessons are only available for those with a valid 2021-22 Season Pass associated with their profile. If you do not have one, you will not be able to purchase the discounted lessons.
Step-By-Step Guides
If you are looking for more guidance, please use the step-by-step guides we've prepared for the most common purchase types below.
If you have any issues at all with the purchase process, please don't hesitate to contact our Guest Services team by email at sales@snowvalley.ca, or by phone at 780-434-3991. We are happy to help.