Get next year's pass now and ride the rest of this season FREE!
We do it every year and this year is no exception. It's your chance to get your 2018-2019 Season Pass at 2017-18 prices AND ride the remainder of this season for free.
STARTS: February 15
The other great thing is you ALSO get access to all the reciprocal deals now and next season. The Pre-Season Pass sale is worth it, especially with all the snow we're getting now and all the discounts you can take advantage of for the next 14 months.
Be sure to check the website when the Pre-Season Pass sale as soon as the clock strikes 12 to start February 15th!
Thank you for supporting Snow Valley Ski Club, a not for profit organization dedicated to the idea that we "MAKE WINTER FUN"!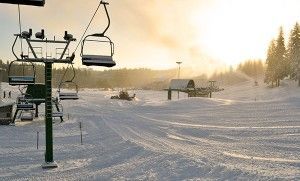 Tim