When:
October 23, 2021 – October 24, 2021
all-day
2021-10-23T00:00:00-06:00
2021-10-25T00:00:00-06:00
Where:
Snow Valley Ski Club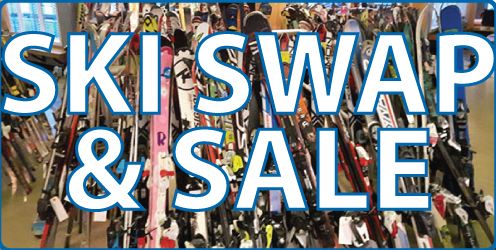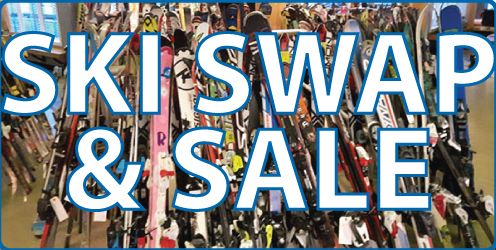 Welcome back!
It is time to upgrade your equipment at Snow Valley's Ski Swap!
October 23rd and 24th, come sell your old gear, pick up some new and new-to-you gear, and get a head start on the season!
Some of Edmonton's favourite Ski and Snowboard shops will be in attendance with gear to add to the ski swap.
*INVENTORY UPDATE* Be aware that due to the recent spike in demand for ski and snowboard gear, there will likely be less equipment at the sale than in past years. We will update our social media channels following the consignment intake period to give an idea of inventory levels before the swap. Stay tuned!
Consignment:
NEW: Speed up your consignment process with online registration!
Public Consignment can now be done online prior to bringing your equipment on Saturday Oct 23.
If you register your consignments online before arrival, you will be able to join a fast-track line.
You can still bring consignments down without filling in the online form, but it will be a slower process.
Please use the form at the bottom of this page to register your consignments beforehand. You can save/return to the form as many times as needed to update your listings.
Please print out your completed consignment form and bring it with you when you drop off your consignment equipment.
The online registration form will close at Midnight on Thursday, October 21.
Cost to consign each item (Saturday): $2/item
Entrance Fee: $2 per person or $5 per family. All admission proceeds go to Snow Valley's Team Scholarship Fund.
Schedule:
Saturday, October 23
9 am to 3 pm – Consignment drop-off ONLY
Sunday, October 24
9 am to 3 pm – Ski Swap!
6 pm to 8 pm – Cheque/unsold item pick-up
COVID-19 PROTOCOLS:
In accordance with Alberta provincial restrictions, Snow Valley's Ski Swap will be implementing 1/3 fire code capacity at all times within the Lodge. Masks are required in all indoor areas and physical distancing will be in effect. This applies to the consignment day as well as the sale event. We thank you for your understanding and cooperation.
Other Information:
Please note that we cannot accept straight skis or used helmets for safety reasons. All items are consigned at consignor's risk. Skis with bindings older than 10 years may not be accepted.
Snow Valley Ski Club and Snow Valley Racing Association are NOT responsible for any lost, damaged, or stolen items.
All cheques and unsold items MUST be picked up Sunday between 6pm and 8pm – NO EXCEPTIONS. Equipment and cheques not picked up during that time will be donated to Snow Valley Ski Club and Snow Valley Racing Scholarship programs.
We can't wait to see you there! Remember to show up early on Sunday for the best selection.
Proceeds from this annual event support the Snow Valley Racing Association and the Snow Valley Staff Scholarship Fund.
Consignor Form:
Please use the below form to register your consignments beforehand. You can save/return to the form as many times as needed to update your listings.
The online registration form will close at Midnight on Thursday, October 21