When:
November 2, 2019 – November 3, 2019
all-day
2019-11-02T00:00:00-06:00
2019-11-04T00:00:00-07:00
Where:
Snow Valley Ski Club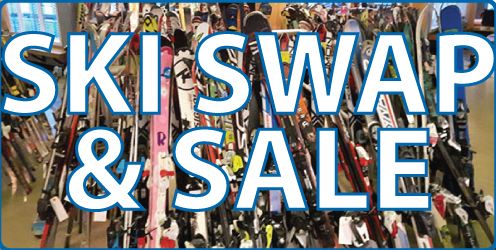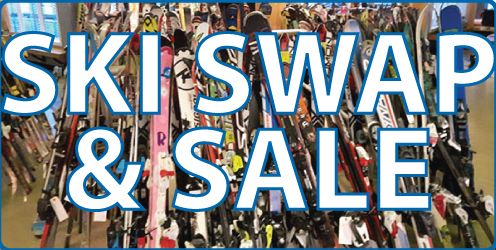 Once again it's time to upgrade your equipment at Snow Valley's Ski Swap!
November 2 and 3, come sell your old gear, pick up some new and new-to-you gear, and get a head start on the season!
Many of Edmonton's favourite Ski and Snowboard shops, such as Easy Rider, Sundance, Pacesetter, Skiers Sportshop, and more will be in attendance with a huge assortment of gear to add to the ski swap.
Consignment:
 
To consign an item on Saturday: $2/item
Public consignment forms are available here or at the door on Saturday.
Entrance Fee on Sunday: $2 per person or $5 per family. All admission proceeds go to Snow Valley's Team Scholarship Fund.
Schedule:
 
Saturday, November 2
9 am to 4 pm – Consignment drop-off ONLY
6 pm to 8 pm – Season pass holder sneak-peek
Sunday, November 3
9 am to 3 pm – Ski Swap!
6 pm to 8 pm – Cheque/unsold item pick-up
Other Information:
 
Please note that we cannot accept straight skis or used helmets for safety reasons. All items are consigned at consignor's risk. Skis with bindings older than 10 years may not be accepted.
Snow Valley Ski Club and Snow Valley Racing Association are NOT responsible for any lost, damaged, or stolen items.
All cheques and unsold items MUST be picked up Sunday between 6pm and 8pm – NO EXCEPTIONS. Equipment and cheques not picked up during that time will be donated to Snow Valley Ski Club and Snow Valley Racing Scholarship programs.
We can't wait to see you there! Remember to show up early on Sunday for the best selection.
Proceeds from this annual event go to Snow Valley Ski Club and Snow Valley Racing Association.