The biggest attraction this summer could very well be "The Biggest Attraction", this summer. The anticipation meter is off the charts as the Aerial Park tower opens May 20!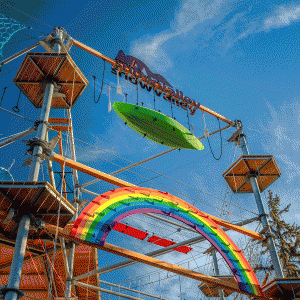 Click on this image to have a better look at the kayak and Rainbow Valley Climbing arch.
The first adventures to the public will begin on May 20th, during the Victoria Day Long Weekend!
Challenge yourself physically or come out for an adventure of fun and excitement.
Check out this link to learn more about hours of operation, the company that builds these beautiful feats of engineering, pricing and more.
Visit the website and book your adventure before it opens! The website is https://www.snowvalley.ca/aerial-park see for yourself and see you there!
Tim Dea