Snow Valley welcomes Summer 2021 with more to do and more to experience. The Aerial Tower has had some updates and new games.
We are also introducing two new attractions to the Aerial Park…
Whitemud Creek Mining Co. and Snow Valley Target Golf
The area that Snow Valley ski hill currently occupies, actually started lift as a coal mine. This was also the name of the last operating organization in the early 70's. We, of course, aren't really mining anything, but we have a fun attraction of a mining sluice. A series of wooden troughs connected to a water tower. You take your "rough" and wash away the sand in a screen to discover gems and crystals, fossils or all sorts of fun treasure.
We would like to thank Amalgamated Mining Group, a local sales, service and recycling company focusing on mining and tunneling equipment.
If that's not enough, over at the ski hill we've got Target Golf! What is target golf? We have 12 tee boxes set up between the Quad and Triple motor rooms, then we have targets set up on the hill as far as 150yds. These will consist of a rainbow (for the Rainbow Valley), a picnic table and tent set up with a mannequin and lots of other fun things to aim for! Snow Valley Target Golf opens June 10th.
We'd like to thank Edmonton's largest local golf shop, DeBoer's for their assistance this season. Watch for demo days and other fun activities from our exclusive Golf Shop Partner!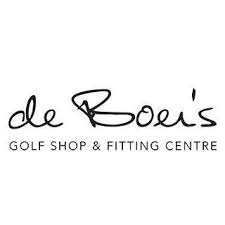 Snow Valley will be opening exciting new food outlets as the month progresses including the patio out front of the main Lodge and more.
Come "Hang Out" at Snow Valley Aerial Park this summer.