Enjoy being a tourist in your own backyard
A staycation is something that doesn't seem to happen as much as it should! See your city from a new perspective, enjoy new experiences, and meet some of your community neighbours in a brand new setting.
Rainbow Valley Campground is the perfect base for getting some rest & relaxation. Get out into nature by walking through the Whitemud Creek Ravine, explore the River Valley, and enjoy the birds and animals hanging out in the campground itself!
Up for something more adventurous? Try walking to Fort Edmonton, use us as a base for some local festivals, or check out some of the local attractions on site.
Oh yeah, and you don't even need a car to get here!
How To Plan Your Staycation:
Book your time
Before planning your staycation, you'll need to make sure that the dates you want are free! To do this, just use the reservation request form. Put in your stay information and a Snow Valley staff member will get back to you about site availability.
Make sure you have your gear.
Camping doesn't need to be a huge process – all you need is a tent and a few basic supplies (you probably have most of them at home already)! If you forget stuff, no biggie – there are many local stores like Campers Village, or big chain stores nearby to help you out.
There are a ton of packing lists available online; to make it easier, we've gone and found some good ones. Here are a few we liked!
Plan your Edmonton activities!
For some people, relaxation is the best activity. Luckily, Rainbow Valley Campground is a great escape to nature without leaving the city. There is so much natural area to explore; the Whitemud Ravine is a local favourite of walkers and bird-watchers and is literally steps away from the campground. Up for a longer trek? The network of river valley trails is just 3kms away.
While staycation-ing, there are so many other classic Edmonton attractions worth a visit. Some of the closer ones to us are the newly-renovated Fort Edmonton Park (4km walk or 12 min drive), as well as the Edmonton Valley Zoo (5km walk or 17 min drive)!
There are always festivals and other events going on too. Check out the Explore Edmonton event calendar for what is going on while you're here.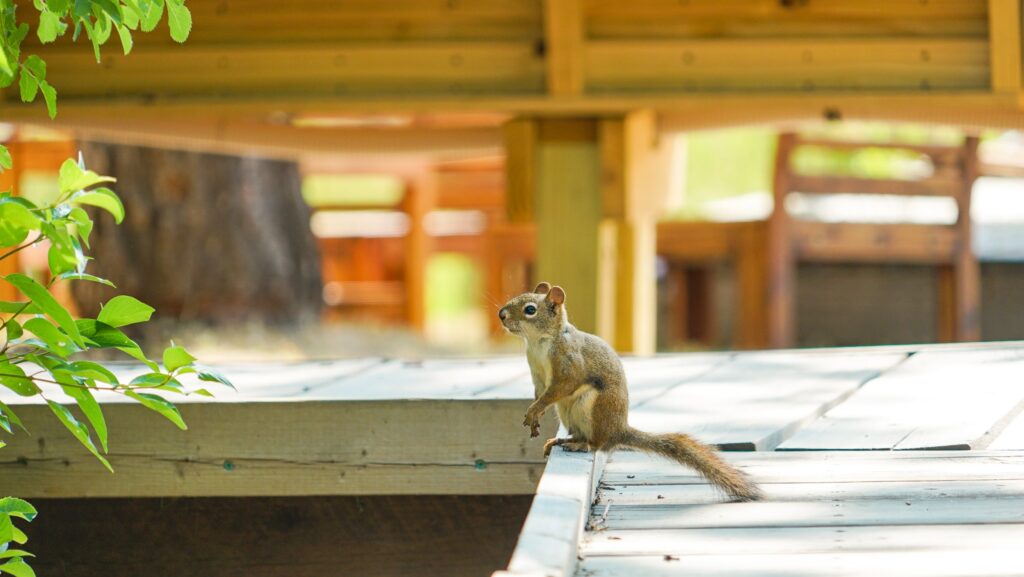 Check out the on-site attractions
The Aerial Park tower is definitely a can't miss experience while you're at Rainbow Valley! This mega-playground towers nearly 60 feet in the air and is fun for all ages (minimum height 125cm). As a bonus, Rainbow Valley Campers can save 15% on the tower! Ask our staff for details when you are here.
Don't forget some of the newest attractions either:
The brand new, all-ages, accessible Whitemud Creek Mining Co. is a gemstone and fossil mining experience that will spark the curiosity of young, and young-at-heart visitors. Plus you get to keep some amazing souvenirs of your trip!
This year, you can also practice your swing on the Snow Valley Target Golf driving range. Don't have space for the clubs? Not to worry! We have some free clubs you can borrow.
Enjoy the food
Camp cooking is one of our very favourite camping activities! Whether it is as simple as hot dogs on a stick, campfire banana boats, tin foil packets, classic s'mores, or something fancier, food just always tastes better cooked over an open flame.
Don't feel quite like cooking or want to take a night off? Luckily there are a TON of food options on-site.
The Scoop Shack – serving delicious scoops of hard ice cream, located near the campground entrance. Open every day!
Tito's Patio – a slice of Austin, Texas in Edmonton. An accessible option with everything from hot dogs and burgers, as well as amazing smoked brisket and pulled pork. Open Thursday to Sunday.
Botanist Garden – enter the patio and transport to a garden party with fresh spritzes and flower-filled planters. Open Thursday to Sunday.
Roasti Coffee Company – a coffee trailer located next to the ski hill, serving locally roasted hot and iced coffee drinks. Open Thursday to Sunday.
Geoscapes – enjoy celebrity chef-made dinners served in geodesic domes. This luxurious dining experience must be reserved online in advance. Reservations are available for Friday to Sunday.
Camp your way!
A staycation is your time to enjoy however you please! We hope that this guide gives you a starter on some staycation ideas, but above all we want you to enjoy your time! If there is anything that we can do to make your staycation perfect, please let our campground staff know and we will see what we can do.
See you soon!