Adventure Rates
Snow Valley Aerial Park is a great family outdoor adventure experience! We are open Mid May to October. Registered guests of Rainbow Valley Campground can ask about special RVC guest pricing in Spring 2018! Some conditions apply.
ALL NEW for 2018: Season Passes!
Just like Winter Ski Passes, an Aerial Park Season Pass will give you
unlimited access
.
Aerial Park Season Passes are available here
. (A new window will open)
Features include:
Express Ground School
Buddy Passes to bring friends!
Special Events throughout the season!
Advanced invitations to our June 8, July 13 and August 10 Ticketed Events!
Discounts at Snow Valley!
A Full Season Adult Season Pass (at the current rate of $308) pays for itself after just 6 visits! A Family Pass in 3 or less!
We have also introduced a shoulder season or "LITE" Season Pass for unlimited access to the tower from Opening Day until June 28th and then from September 4th until we close.
Watch for up coming programming and events such as:
Solstice Yoga on the Top Deck of the Tower!
Kids Camps!
Work-Out Programs for the "Ninja Warrior" in YOU!
...it's going to be a GREAT SUMMER!
Book online: Get $5 off each adventure!
Be sure to check-in 30 minutes before your Adventure is scheduled to begin
Height Guide:
(Click image to open in new window)
Things to know: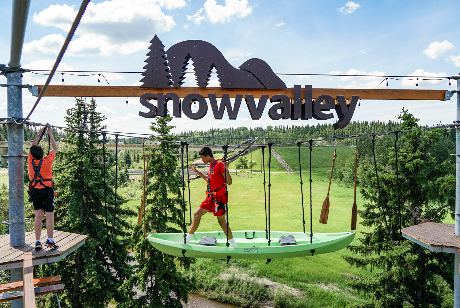 Daily Adventure Rates
Walk Up Rate
Online Rate
Family*
Up to 5 people
$139.00
$124.00
Adult
18 yrs+
$49.00
$44.00
Youth
11-17 yrs
$44.00
$39.00
Junior
<11 yrs
$34.00
$29.00
Child**

$29.00
$24.00
Season Pass Adventure Rates
Regular
HELD OVER Until: April 30, 2018
Season Pass LITE*
Family*
Up to 5 people
$499.00
$350.00
$199.00
Adult
18 yrs+
$440.00
$308.00
$132.00
Youth
11-17 yrs
$390.00
$273.00
$117.00
Junior
<11 yrs
$290.00
$203.00
$87.00
Child**

$240.00
$168.00
$72.00