On February 4, skiers and ski patrollers at Snow Valley Ski Cub will take part in an attempt to break the Guinness World Record for making the most snow angels at the same time in multiple locations. The current record is 15,851. Up to 100 ski hills and resorts across Canada will be participating in the attempt at 11AM MST.
Be sure to register at 10:30 am in front of the Lodge.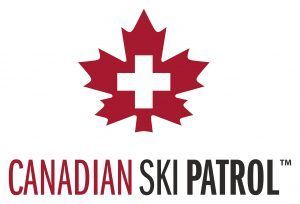 The effort is being held as part of Canadian Ski Patrol Day, a day that honours the life-saving work undertaken by the 4,500 volunteer ski patrollers providing advanced first aid and rescue services at more than 220 ski areas across Canada. Currently, 58 volunteer ski patrollers provide first aid and medical services to skiers and snowboarders at Snow Valley.
"Canada's ski patrollers are Canada's guardians on the snow," said Canadian Ski Patrol president and chief executive officer Colin Saravanamuttoo. "Helping to break the record for most snow angels is a great way for the skiing and boarding community to celebrate the people who look over them on the snow," continued Saravanamuttoo.
The Canadian Ski Patrol was first established in 1941 to organize and train a first aid and rescue group to patrol ski hills. Today, the CSP is Canada's largest volunteer-based first responder organization. In the past 76 years, hundreds of thousand Canadians have volunteered for and received advanced first aid training from the Canadian Ski Patrol.
"Some of these volunteers have put their lives at risk to help keep our skiers and boarders safe," said Snow Valley "It's important for us to take part in Canadian Ski Patrol Day and show our gratitude for these amazing people's hard work and dedication."
Canadian Ski Patrol – key facts and numbers:
Hundreds of thousand volunteer ski patrollers since 1941
4,500 active ski patrollers in 2016
More than 220 ski resorts serviced by the Canadian Ski Patrol
An estimated five million Canadians are skiers or snowboarders
Up to 100 ski resorts taking part in the attempt
Snow Valley welcomes on average 185,000 skiers and snowboarders each year
The longest-serving ski patroller at Snow Valley has been serving for over 30 years